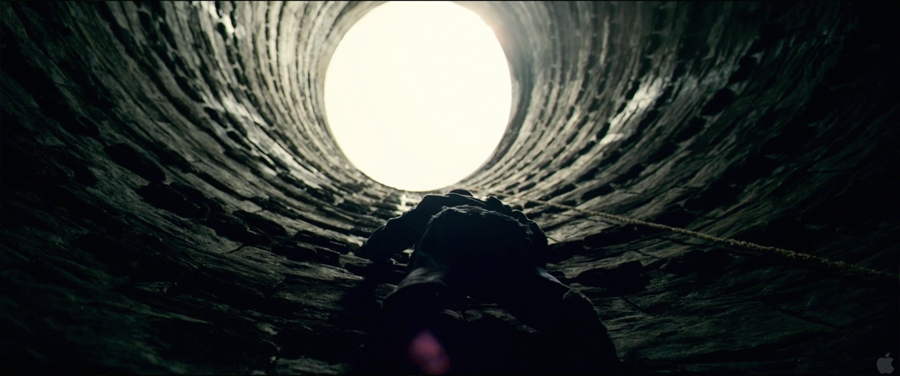 34,000 feet in the air, somewhere over West Africa and I'm crying my eyes out.   Do you know the feeling when you've been running too fast and been too distracted and you've finally had a chance to slow down and take inventory? The type of soul-level relief that cries out and says enough is enough.    Have you ever been mentally exhausted, just trying to hold it all together, feeling the weight of the world hanging over you?    It's in moments like this that you can see a vision of a past life.  You can see a way of life that looks familiar and sounds so nice, like a joyful summer afternoon as a kid.   That's what I see.  I see playing and running and riding bikes, swimming and playing with friends; not a care in the world.   Those are times that I remember, but life is different now.  Growing up means responsibility and I'm totally good with responsibility.   I love that, actually.   I'm good with responsibility and pressure and providing, but there must be a better way.   Something is stirring in me, a deep, soul-level stirring that is calling me out and away from this work-filled life that I've slowly let take over.
On my way to Accra, Ghana on a mission trip with International Justice Mission.   Anytime you get ready to leave for a trip, the stress level always is on the rise.   Especially a mission trip.  Your emotions are raging, not sure what the trip will entail, leaving family and friends.  Getting ready to head out to do good work and trying to make a difference in this big world – be sure that stress and emotions will rise.
Late nights and constant juggling has worn me down.   What happened to the happy-go-lucky Bill that enjoyed life and had fun and played.   Where is the joy? That boy hasn't been around in a while.  Sure, I'll shoot hoops with my boys.  I'll kick the soccer ball around.  But my mind is constantly in the churn.  The churn of projects and tasks and clients and business and serving and providing.   And all of this stuff is good.  The churn is good.  It's necessary.   It's my life and I do love my life.   But I don't love how I've been running my life.
So why did I start crying?   I read the following from Shauna Niequist's new book "Present Over Perfect":
In many ways, I loved my life – loved my spouse, adored my kids, was so thankful to be a writer.  But it's like I was pulling a little red wagon, and as I pulled it along, I filled it so full that I could hardly keep pulling.  That red wagon was my life, and the weight of pulling it was destroying me.  I was aware that I was missing the very things I so badly longed for: connection, meaning, peace.  But there was something that kept driving me forward – a set of beliefs and instincts that kept me pushing, pushing, pushing, even as I was longing to rest. My health was suffering.  I was frequently sick.  I slept poorly and not enough.   I got migraines and then vertigo.   The muscles in my neck and shoulders felt more like rock than tissue, and the circles under my eyes looked like bruises.  My heart – the heart that I used to offer so freely, the heart I used to wear proudly on my sleeve – had retreated deep inside my chest, wounded and seeking protection.  My ability to taste and connect and feel deeply had been badly compromised.  My faith was stilted – it had become over time yet another way to try and fail, rather than a respite or healing relationship.  I loved my life, but I had become someone I didn't want to be around.  I had become someone I didn't want to be.
This hit me like a ton of bricks.   My life has felt out of control for quite a while now.   I've allowed it.   I've told myself it's OK to work late hours to constantly think about work. After all as a business owner, I have to think about this, right?   Of course I do.   But at what cost and what speed?    How many worldly expectations have I been putting on myself?   How many comparison games have I been playing, all the while sinking deeper and deeper into self-pity or even self-loathing because I don't "measure up" or I don't fit into some crazy mold that our start-up culture tells us that we need to be.
I've been dealing with migraines for about 5 years now.  Recently, I've been getting more and more feelings of vertigo.  What is up with that?   Why am I continuing to push and stress and work so hard?     Oh, "I have an integrated life" – I tell people.  For me, business, work, family, play, church, serving, friends, it's all integrated.    They all ebb and flow together and there is no such thing as a "balanced life".   These are the things I tell myself all the time.   I bring some of it on myself, I can be honest about that.  I love to work.  But enough is enough. There has got to be a better way to live.    There was a day when I thought about chucking it all in, just go get a job somewhere.  Get a fat salary and rest.   Honestly getting a full time job sounds like a vacation to me.   I've talked to other business owners who have felt similar.    But that's not the answer.  Chucking in a business or running away from something is never the answer.
I'm at a place where I feel the most excited about my business than I ever have before.  I have been building a lifestyle business for years now.  It's working.  The 3:5 team is awesome.  But how do I lead this team?  How do I encourage this team?   When I'm unhealthy, this team will be unhealthy.     So it's time to do some soul work.  It's time to re-train myself on everything that I've ever believed about hard-work and begin to trust a better plan.  What's the plan?   I really have no idea.    And I guess that's where the journey starts.